Pastor's Welcome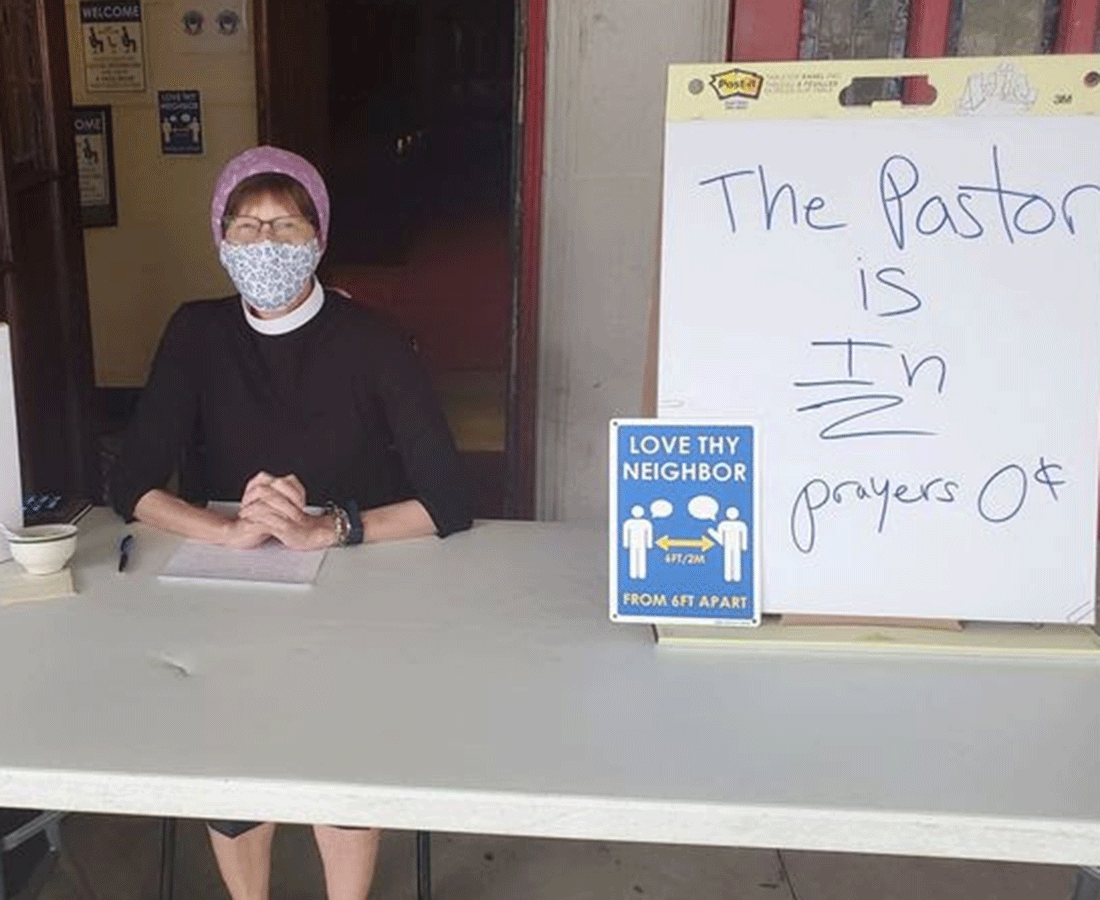 Dear Friends,
In the name of Christ, we welcome you to the website of Second Presbyterian Church! Whether you're a stranger who found your way here through a search engine, or a long-time member checking for the latest church news, I'm so glad you've made it. Come on in!
I think of this website as a kind of virtual door to our church: one that remains open 24/7 and beckons you to step inside. Perhaps you've come with a purpose, or only out of curiosity. Maybe you're looking for something: spiritual nourishment, a community where you'll feel at home, a place for your children to find the grounding in faith that you received – or wish you had. Maybe you're seeking shelter from the storms of life. Or aren't even sure why you're here.
Whatever has brought you to our online doorway, we hope you'll feel free to enter and wander around, to learn more about our faith and our church. And if you don't find what you're looking for, please give me a call. I'd love to speak with you.
Most of all, I hope this website encourages you to walk through our actual church doors, which stand wide open every Sunday morning. Enter, and you'll find a community of imperfect but winsome saints who love God and their neighbors, and are eager to welcome you – whoever you are, whatever your questions and doubts, wherever you find yourself on life's journey. We invite you to join us as, together, we seek to grow in faith, and work for a better world for all people.
In Christ's name, I say again: Come on in! All are welcome – especially you!
Grace and peace,
Lindsay
Rev. Lindsay Borden
Interim Pastor
Sunday worship begins at 10:15 a.m.
Meet Us
Rev. Lindsay Borden, Interim Pastor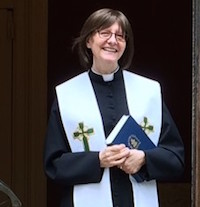 Before being called to ordained ministry, Lindsay worked as an actor and not-for-profit theater manager, and then as a chef, cooking first in trendy NYC restaurants and later at God's Love We Deliver and Gay Men's Health Crisis, providing hot meals for men, women and children with AIDS and HIV.
As a "non-traditional aged" student, Lindsay earned her Bachelor degree in Psychology from Marymount Manhattan College, and her Master of Divinity degree from Princeton Theological Seminary. She has served churches in the Lower Hudson Valley and Brooklyn, most recently at Brooklyn's Lafayette Avenue Presbyterian Church.
Lindsay is delighted and honored to be the Interim Pastor of Second Presbyterian Church, working with this wonderful congregation to discover the future that God has in store for it.
Pastor: (347) 920-8120
lborden@secondpresbyteriannyc.org
Virtual Office Hours: Tuesday – Thursday, 11 AM – 5 PM
In-Person: Wednesday afternoons, by appointment
Eunjung Ahn, Minister of Music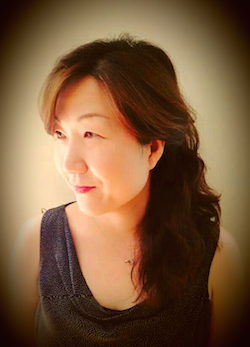 Eunjung Ahn brings to Second Presbyterian Church her years of church music experience as both conductor and organist. Ms. Ahn holds a Master of Music degree in Organ Performance from Westminster Choir College and received her Bachelor degree in Church Music from Nyack College. She is an accomplished solo performer and accompanist on both organ and piano. She has accompanied performances of large choral works with numerous choral groups including the New Jersey Philharmonic Orchestra, Peniel Concert Choir, Good Neighbors Chorus, and NVOT High School Choir. She served as music director at Disciple Methodist Church Choir, Palisades Youth Chorus, and served as organist of First Presbyterian Church in Ridgewood, NJ. During that time she directed and accompanied the Chancel Choir in a variety of works from diverse musical periods. She studied handbell ringing technique and harpsichord at Nyack College.
Ms. Ahn maintains a private music studio where she gives piano and organ lessons and offers students concerts in various places. She is a member of the American Guild of Organists (AGO).
ejahn@secondpresbyteriannyc.org
Virginia Danner, Office Manager & Space Use Coordinator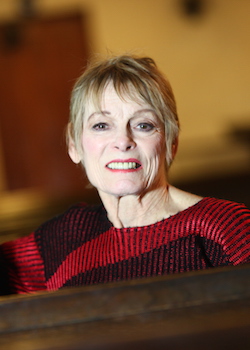 Office Manager: (347) 918-7914
vdanner@secondpresbyteriannyc.org
Office Hours: Tuesday – Friday, 11 AM – 2 PM
Peter Spano, Sexton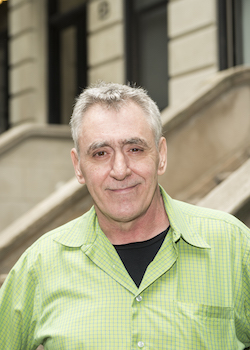 Joel Ahn, Sunday School Teacher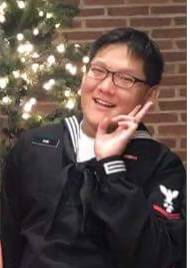 "Mr. J" is a lifelong Presbyterian (and son of our Minister of Music, Eunjung Ahn).  He served his country for two years in the US Navy and is currently studying radiology at Bergen Community College.  He enjoys working with children and invites them to "come along with me on the journey of learning more about God!"
The Session
Rev. Lindsay Borden, Moderator
Nancy Hughes, Clerk of Session
Class of 2022: Nancy Hughes, Bram Lewis
Class of 2023: Neal Boswell, Ed Carpenter, Elaine Song
Class of 2024: Bruce Ewing, Sam Riggs, Patti Van Dyke
Board of Deacons
Class of 2022: Roger Simpson, Barbara Winn
Class of 2023: Meg Fox, Susan Gordon-Clark
Class of 2024: Barbara Quick, Maxine Soares
Officers of the Corporation
President: Bruce Ewing
Secretary: Nancy Hughes
Treasurer: Clayton Young
Our History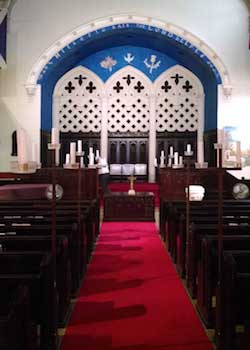 Founded in 1756, when members of New York's earliest Presbyterian congregation seceded over a disagreement about Psalm tunes, the "the Scotch Church" met initially in members' homes. Despite fractious beginnings, the church played a significant role in the evolution of the city and the nation.
Its first pastor, the Rev. John Mason, was banished from New York for his anti-royalist publications and served as a chaplain to the Continental Army during the American Revolution. After the war, he returned to the Scotch church.
"Whosoever shall do the will of my Father, the same is my brother, sister, and mother." With those words, Rev. Mason welcomed 15 year old Katie Ferguson to the communion table. In 1789, she became the first black member of the church. When Katie was eighteen, she began New York's first "Sabbath School" in her home -- not "Sunday School" as we know it today, but a school for poor children who had to work on weekdays.
1789 also marks the year that church elder, Alexander Robertson, donated a house and lots on Pine Street for a coeducational elementary school – the city's first – that now bears his name.
Our second minister, the Rev. John M. Mason, founded the first Presbyterian theological seminary in this country which incorporated into Union Theological Seminary in 1836. Church members were among the founders of such institutions as New York University and Presbyterian Hospital.
As the city spread northward, the congregation moved to locations including Crosby Street and 14th Street, meanwhile merging with the First Reformed Presbyterian Church and Knox Presbyterian Church. In 1917, it changed its name officially to Second Presbyterian Church.
Our Building
Having marched up the island of Manhattan as demographics changed, we built a church and school on the present block at Central Park West in the 1890s. However, subway construction weakened the foundation of the church. In 1928, an agreement was made with a developer for a residential building, designed by Rosario Candela, with a new church (our 6th) and school in its base.
Historic plaques and memorials travelled uptown with us to the present building, which houses both the sanctuary and the Alexander Robertson School. A stone plaque from the 1768 building is mounted on the East wall of the narthex, inscribed with the mottos of the congregation, "Hitherto hath the Lord helped," and of the Church of Scotland, "The bush burned with fire, and the bush was not consumed" (in Hebrew).
Austin-Konzelman Organ
At the time of its dedication in 1930, the Austin Organ Company (Hartford, CT) Op. 1840 was one of the largest organs in New York City. In 1978, it was partially rebuilt and reduced in scope to better meet the needs of the space and the ongoing financial commitments necessary to maintain a pipe organ in excellent condition. James Konzelman (then with the Church Organ Company, Edison, NJ, and now proprietor of Konzelman Organs, Inc., Hoboken, NJ) supervised the project, which included the rebuilding of the great, swell and pedal divisions, and the re-voicing, addition and subtraction of many ranks throughout the instrument. Currently, the organ has 45 ranks and 2268 pipes. For more information, see the American Guild of Organists.
FAQs
Want to know more about how we worship and how we think about things? See Frequently Asked Questions.